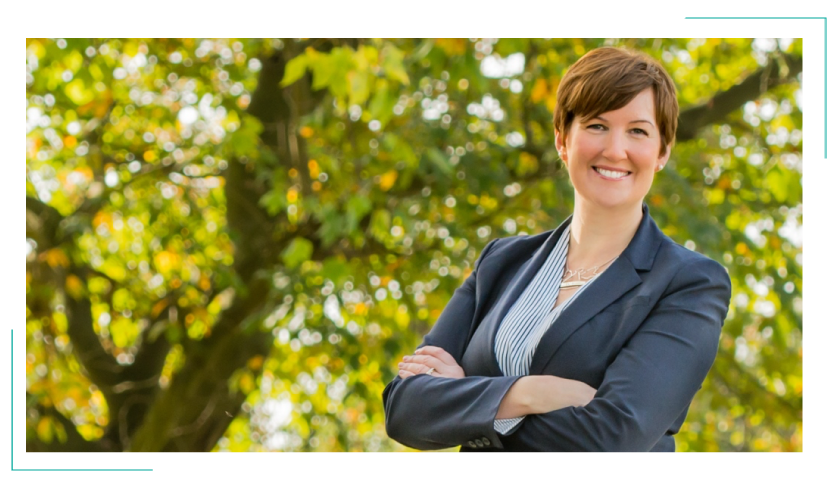 Sofie started her London-based production company From Sweden Productions by working as a promoter of large-scale, high-profile cultural events as well as providing music and entertainment for diplomatic, corporate, and luxury events. They brought in more immediate and secure cash flow. However, as the company grew, Sofie began producing her own productions with larger teams and longer time-money turnaround. As a result, her company stopped having the month-to-month cash flow. In 2015, she found herself in a challenging situation.
"It quickly went from things going extremely well to suddenly having a couple of clients not honouring the agreements. This caused a negative cash flow and a downward spiral. I was so caught up in doing things at a fast-paced and high level that I wasn't keeping track of my daily cash flow or smaller details the way I should have... I underestimated the impact of those broken agreements as well as the delayed income streams from the productions."
Sofie Haag felt it was about time she reached out to her long-term mentor Roger Hamilton, a social entrepreneur and futurist, as she was part of his high-level mentoring group for entrepreneurs - Crystal Circle.
"It was 5am and Roger said, 'Show me your numbers,' which I wasn't 100% clear on at the time, especially since they were in four different currencies! Within the first five minutes, Roger said, 'Well, Sofie, I can't help you if we don't know how much you have and how much you need to make!' At the time, I thought he was being harsh, but I knew he was right. We hung up after 30 minutes, and I felt out of flow."
Roger vividly remembers the call. "Sofie was looking at all of these potentially exciting things that could have been happening, these big projects, but they weren't guaranteed money. I asked her, 'What's the project that gives you money in the bank? Who do you know that is ready to give you money? Only work with those people! If you focus on working for just a few people who value you and find out what they need you to do, you will have the money coming in over time. It's not just about the quickest way to make money; if so, then you're back at square one again. Instead, it's actually about creating an ongoing cash flow stream so that you know how much of your time it will take and how much extra time you have left."
Sofie then began to get clear about her numbers. She determined what she had to make as well as who she could and couldn't work with in order to reach her financial targets and remove herself out of negative cash flow.
Juggling work and being a single mother of two also contributed to the pressure at the time. It was Sofie's ninth year in London, and she was starting to question her decision to live there.
Sofie's decision to move back to Sweden was also influenced by a personal loss.
"During this period, I also lost a close friend of mine who died at a very young age and left her son behind. It was a tragedy. I was with her when it happened, and it had a very profound effect on me and many others. I started questioning the meaning of life and realised it was time for a change."
Roger remembers Sofie's big shift.
"It all happened out of the clarity of her understanding that by changing her location and environment, she could still take all of the things, clients, and strategies which were working well in London and work with them in Sweden. And anything that wasn't working could be changed."
The move allowed Sofie to focus on her family and regain financial stability.
"Relocating to a truly gender-equal country meant that I could finally take charge of my life and all the logistics; balancing work and personal life is much easier here than in the UK. Within a week, I had secured new contracts from trusted clients, and four months later, I was back to being cash flow positive again. My business has had a successful opening in the West End in London, and we worked with the Royal Palace Music Festival here in Sweden."
Sofie's move back to Sweden also presented her with new and unexpected opportunities for growth.
"I have now taken up a position as the director of the Royal Swedish Opera Chorus, where I oversee 55 people, as well as support the organisation itself in Sweden and internationally. Lately, I have had several people ask for my advice as a strategic advisor, mentor, and coach, and this is something I'd love to do more of in the future."
Sofie feels that her input as an entrepreneur is much needed in the Swedish arts world, and she sees herself becoming a leader of leaders. She is even bringing the Wealth Dynamics profiling system into the Swedish cultural and creative industries. Wealth Dynamics is a test created by Roger Hamilton that is aimed at helping entrepreneurs to discover their individual paths to creating wealth.
"I am dedicated to helping arts organisations and creative entrepreneurs bridge the gap between arts and business. I want to shine a light on Swedish arts, culture, and entertainment abroad, i.e., "#FromSweden." Many businesses struggle to survive within the cultural industries, but I have learnt, that it is possible to run a profitable, purpose-driven business as long as you are clear about the outcome you want to see and have proper systems, processes, and people in place to ground the artistic vision and stay on top of the numbers."
Giving back to the community is important to Sofie, and as part of that personal value, she has linked her company to a charitable platform, B1G1, specifically supporting philanthropic causes within the arts, clean water, and gender equality. She is also studying to become a certified Mentor within the Genius Entrepreneur Mastermind Certification.
Are you clear on your numbers?
When did you last check your financial plumbing system?
What might you need to change in order to secure your cash flow so that you can dream bigger and give something back?