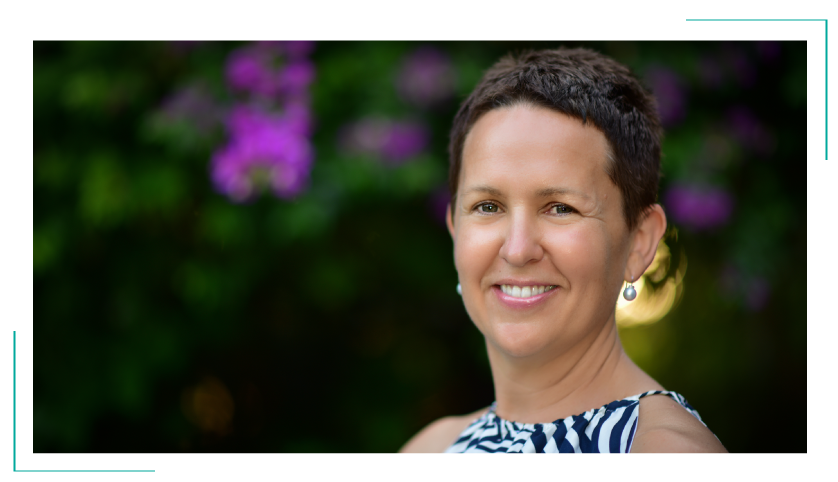 In 2014, Jo Formosa, an Australian Ayurvedic practitioner, was in the very same situation. Today, she has turned that struggle into a global health business.
Here are the lessons that Jo Formosa learned to successfully turn around her failing clinic in Brisbane and creating an online health brand, which now reaches thousands of people across the world.
Three years ago, Jo's Brisbane clinic was costing her a great deal of time, money and energy.
Meeting Roger James Hamilton, a social entrepreneur, futurist and the creator of "I was in a total state of burnout. Everything was dependent on me. I was running my own private practice, having to cover expensive office rent, and training all of the practitioners working for me. And once they were all skilled up, they would always leave. It was costing me a fortune, but I wasn't getting paid for it. Instead, I was paying them! I thought, 'I can't do this anymore."
So, when Jo's friend gifted her a ticket to Fast Forward Summit in Brisbane, one of the most popular entrepreneur events in the world, she jumped at the opportunity to attend. At the event, she met Roger James Hamilton, a futurist and social entrepreneur:
Jo applied and was accepted to Crystal Circle, Roger's high-level mentoring group for entrepreneurs. His first advice to Jo was to begin shifting the business online, starting with personal consultations because, as Roger told Jo, 'right now, you're working for your landlord. He makes more money from your business than you do.'
Despite the advice, at first Jo resisted:
It wasn't until most of her trained up practitioners left that Jo was finally ready to listen to Roger's advice:
By then, Jo was again attending Fast Forward Summits in Australia and New Zealand, and these events were where she finally saw that moving her business online was the way to go: "At the events, people were constantly approaching me for consultations. Before I knew it, I was leaving events with 10 or 20 international clients."
Alongside her online consultations, she began developing a range of products. Jo now offers Health Dynamics 360 - a 7-day, self-guided, online detox program and a 28-day, coach-guided, detox integration program, which provides the community and personal connection that so many of her clients desire.
Her patients can also access DNA lab tests and debriefs online as well as purchase products from her online store, such as the Ayurvedic teas she's developing for each body type.
Roger explained the success of Jo's new online model.
"She was finally charging for products as opposed to her time. People were now coming to her for a service that she could provide from anywhere in the world and seeing her with both product brands and a personal brand. On top of that, Jo discovered that people were even more accountable online than they were in person, so each client was getting more value, not less."
With her new online business model thriving, the next step for Jo was to seek strong partnerships which would take her enterprise and expertise to the next level. Jo was attending one of Roger's events, in which he was discussing Wealth Dynamics - the only entrepreneur personality test that tells you exactly what strategy you should follow to build wealth. She noticed its similarities with Ayurveda:
They tested the idea immediately.
The scope of the project was beyond anything Jo had previously done. Specifically, it took two years to produce, reaching 200 pages of content and explaining over 80 profiles.
Jo has integrated Health Dynamics test with her online programmes and online consultations, and leveraging Wealth Dynamics brand is now helping her reach many more people.
So, what does Jo see for the future?'
"I want to train up Health Dynamics practitioners around the world and give them the opportunity to grow and learn as a community as well as really make an impact on the world. And in turn, we can give everyone the opportunity to know what their body type is and how they can live in flow and be their best selves using Health and Wealth dynamics."
Do you have a mentor guiding you to achieve your fullest potential as an entrepreneur?
How could you improve your current business model by moving certain services online?
With whom could you partner to take your business to the next level?