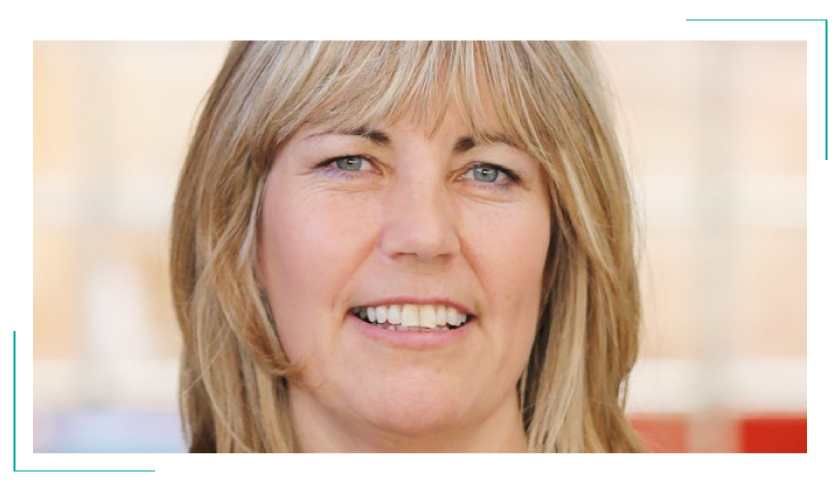 Ten years ago, Angie was working in early childhood education in the UK. Disillusioned by the system, she made the decision to relocate to New Zealand. Arriving there in 2007, Angie got a job as a PA for property investor and Action Coach Kevin Heppleston.
She was making just enough to survive and was out of her flow. Angie remembers: "I didn't know myself well enough to really understand and appreciate where my talents lay and to see that what I saw as my faults were actually my greatest strengths".
Meeting Roger James Hamilton, a social entrepreneur, futurist and the creator of the Wealth Dynamics profiling system, led Angie to her first major shift in thinking: "Kevin had just joined a team to bring Roger James Hamilton out to New Zealand to speak at a business event and I was helping to organise it. It was a turning point in my life: speaking to Roger and taking the Wealth Dynamics test, I learned I was a Creator profile and I realized I wasn't stupid – I just had a different way of thinking."
Wealth Dynamics is the only entrepreneur personality test that tells you exactly what strategy you should follow. It helped Angie better understand what her strengths were as well as what to focus on professionally:
Roger remembers meeting Angie at a time when Kevin had partnered up with an early childcare center to create a new vision for pre-school education: "Angie lit up at the idea of transforming the way young children learn, and I didn't know it at the time, but that became the spark for her new mission in life".
Angie and Kevin used their complementary skills in education and business coaching and offered their services to other early learning centers. Their immediate success in helping centers grow their enrolments and profits led Angie to start thinking of opening her first center.
Opening a school is costly, but while many will use this as an excuse not to get started, Angie followed the flow to the resources:
"I was able to negotiate a good price and investors, whom I'd been working with along the way, offered to support me. So I purchased that center and the building without having to use any of my own money."
Angie was able to attract investment because she had already proven her value in the field as a consultant and had earned trust. She offered her investors 10% interest until their funds were repaid, so it was a loan without her needing to give away any of the equity in the center or in the property. She was then able to repay them all in just two and a half years.
Using the same process, Angie then opened her second center, Magic Sparks. This has since become her main brand name with four childcare centers now under this umbrella.
Running four centers wasn't easy – it required Angie to rethink the way she ran and managed her business. She now had to oversee multiple teams and couldn't manage it all by herself. Angie had been a member of Roger's Crystal Circle, a high-level mentoring group for entrepreneurs, for a few years then and yet again Roger's advice on "operating by orchestrating" was particularly helpful:
Angie remembers the change of pace when she appointed a different person to run each of her centers:
Most importantly, this gave Angie the time freedom to start two more centers over the following couple of years. Again, this was down to the people more than herself:
Angie has recently started an in-house childcare business called Education Angels, which supports in-home educators in New Zealand and is almost the size of her four Magic Sparks childcare centers.
She is also partnering with Rustica Lamb and Genius U, launching Genius Schools, which is a global child-centred education network at the forefront of the education revolution. Throughout this growth, Angie stays true to her mission – to transform the way we educate our children.
Have you discovered and defined your mission?
What resources do you have right now to build or grow your business?
How are you managing your team: by controlling or orchestrating it?